Vortex autonomous vacuum suction units for the recovery and transport of non-hazardous liquids, sewage residues, sludge, semi-solids, oils. etc.
COMBI versions with high pressure washing system.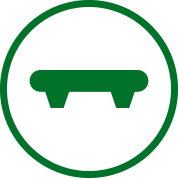 The Skid configuration permits use on platforms and roll-offs without any changes having to be made to the vehicle. These units are easy to transport and fully independent.