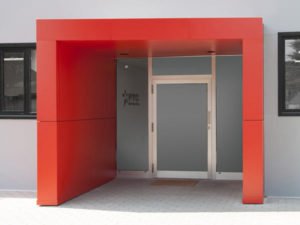 P.T.C. Srl is an Italian company founded in 1968 to propose itself as a player in the construction and sale of waterblasting equipment which, using high pressure water technology, were mainly used for naval and industrial maintenance (refineries, petrochemical plants, foundries, cement factories, power plants, sugar factories, etc.). Subsequently the company diversified its business, adding the Urban Cleaning division to the range of units for Waterblasting, which offers a wide range of machines for all urban cleaning applications: high pressure hot water washing, sewer cleaning and autonomous units suction unit for the recovery of sewage residues and dirty water, also available in a combined version with a high pressure washing unit. Today Ptc proposes itself as a company of international level able, with its wide offer, to cover all sectors of professional cleaning in both civil and industrial sectors.
PTC sets itself the goal of guaranteeing not only a product but all the capabilities and services necessary to satisfy our customers. We strongly believe in a humanistic approach, focusing our activities on the needs of individuals. Versatility, reliability and technical knowledge are the three key components of our offer. We operate worldwide through subsidiaries, importers, distributors and sales agents.
Competence, professionalism, passion: the people who work for PTC are one of our assets, and we believe and invest in people by offering professional and human growth paths. If you want to be part of this reality, if you want to get involved and join a great team CONTACT US. We are always looking for personnel with generic and specific skills to cover different positions within the company.
PTC is ISO 9001 certified and is associated with AUSJET / ADCVA, WJTA and SIR